1.Date: December 10, 2016
2.Admission Fee: 3,000yen
3.Venue: Shoukou Kaikan (2nd floor), Kaigan1-4-28, Minato-ku, Tokyo
http://minato-shoukou.jp/access
Tel: 03-3433-0862 (CP: 090-5770-2999)
4.Schedule:
Moderator: Opening Remarks by Yasuyuki Morinada, Secretary General, JILPA
1:00 – 2:50pm Challenges in Temporary visitor visa applications of Japan
Hideo Niwa, Gyoseishoshi Immigration Lawyer, VISAemon office
3:00 – 4:10pm Italian work visa laws and EU directives to each nation
Marco Mazzeschi, Attorney, Mazzeschi SRL
(Translation to Japanese by Masahito Nakai, Chairperson of JILPA)
4:15 – 4:45pm American immigration policy under a new US administration Michael B. Dye, Attorney, former US diplomat
(Translation to Japanese by Yoshito Kijima, Director of Foreign Laws, JILPA)
4:45 – 4:55pm Q&A with a short discussion
4:55 – 4:58pm Closing remarks
5:10 pm –   Year-end Party (Fee: 5,000yen per person)
At: Restaurant "Salute Takeshiba" (5 minute walk from the seminar venue)
3rd floor South Tower New Pia 1-16-1Kaigan, Minato-ku, Tokyo
Please register via the JILPA online at Application Form
5. PROGRAM
(1) 1:00 – 2:50pm Challenges in Temporary visitor visa applications to Japan
(9th series of seminars organized by the VISAemon Group)
Hideo Niwa, Gyoseishoshi Immigration Lawyer, VISAemon office
There is not much information available on visa applications to a Japanese overseas mission. At the same time, temporary visa status holders are not allowed to extend or change to another status of residence unless there are some special unavoidable circumstances.
The lecturer will present his own analysis on the difficult cases which he has handled over the years. Hideo Niwa has had success with visa applications deemed impossible and has been attracting attention since the start of VISAemon Group. This lecture will be the ninth in a series of seminars in which he will give the background, analysis, and share his approach to 23 actual cases.
Profile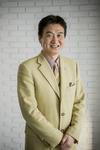 Hideo Niwa earned a Bachelor's of Law degree in International Laws and Real Rights from Waseda University. He co-authored a 'Guidebook on entry, stay and employment for foreigners with Daiichi Hoki and "Legal practices in civil cases with non-Japanese" through Shin-Nihon-Hoki. He has delivers lectures at the Shogai Jitsumu Kenkyuukai, Chiba Kokusai Gyomu Kenkyukai, Waseda University, and others.
VISAemon International Gyoseishoshi Office:
403 Executive Shibuya, 27-1 Sakuragaoka-cho, Shibaya-ku, Tokyo
Tel : 03-5809-0084
Fax: 03-6322-8936
Email: visaemon@gmail.com
(2) Organized by JILPA (Japan Immigration Law Practitioners' Association)
What's JILPA
1) 3:00 – 4:10pm  "Italian work visa overview and EU directives to each nations"
Marco Mazzeschi, Attorney, Mazzeschi SRL
Marco Mazzeschi an Italian leading immigration lawyer will provide an overview of the Italian visa system using cases of Japanese companies who send their expats to their subsidiary in Italy. Italy is an EU member with freedom of movement for EU citizens while non-EU citizens may enter the country to work with some conditions. On the other hand, Italy has its own laws to regulate foreign workers. Examples will illustrate how EU blue cards for highly skilled professionals apply to other EU member countries quota system for the Subordinate Work Permit and others. Implementation to Italian laws from the EU Blue Card Directives and Judgements by ECJ comparing to Germany and France shall be discussed as well. In addition, he may speak on how refugees rescued by Italian boats will settle in Italy and move to other neighboring EU states.
Profile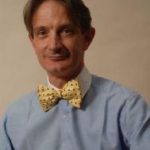 Marco Mazzeschi is admitted to the Bars of Milan and Taipei and is registered as a foreign legal attorney in Taiwan, a full member of the American Immigration Lawyers Association and of the International Bar Association. He is a graduate of the University of Siena. He obtained a post-graduate diploma in Administrative Law at the Academy of Public Administration.
He has more than 25 years of experience as an immigration attorney. He is the founder of Mazzeschi SRL, a boutique firm specializing in business law, corporate immigration and citizenship law, with offices in Rome, Milan and Florence and a representative office in Taipei. Mazzeschi SRL is an official partner of the Invitalia Business Network which is the government agency for the promotion of foreign direct investment.
Mazzeschi SRL, Millan office
Via Leopardi 7, 20123 Milan
Tel: +39 0577 926921
http://www.mazzeschi.it/japanese
2) 4:15 – 4:45 pm American Immigration Policy under a New US Administration
Michael B. Dye, Attorney, Former U.S. Diplomat
On November 8th, the United States presidential election will be held. Either Donald Trump of the Republican party or Hillary Clinton of the Democratic party will be appointed as the new president on January 20, 2017. While Trump takes a tough stance on illegal immigration, Clinton shows a more tolerant attitude toward foreign workers in the United States. However, we have also heard their comments about potential changes to immigration regulations under their administrations as the election campaign progresses. In this session, Michael Dye, a U.S. immigration lawyer and a former U.S. diplomat will give his perspective on immigration controls and immigration policy under the newly elected President of the United States.
Profile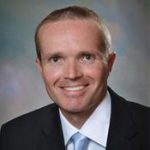 Michael B. Dye is the owner and founder of an immigration law firm located in Southern California. Prior to becoming a lawyer, he was a US diplomat in Latin America, and has spent years in government service throughout Asia and the Middle East, serving in both Iraq and Afghanistan. In his current role, Michael works with investors who wish to obtain permanent residence in the United States, entrepreneurs wishing to start a business in the United States, and companies seeking to transfer employees abroad or set up branch offices in the United States. Michael is a member of the American Immigration Lawyers Association (AILA). He is licensed to practice law in various jurisdictions, including California and Washington, DC. In addition, Michael is a member of the American Chamber of Commerce in Japan (ACCJ), an active member of the Singapore American Chamber of Commerce (AmCham Singapore), and travels extensively to Asia for corporate, immigration, and trade compliance matters. Michael is co-author of Immigrating and Moving to the USA: A Practical Guide.
Law Office of Michael B. Dye
120 Vantis, Suite 300, Aliso Viejo, California 92656 – USA
Tel: +1 (949) 540-6760 / mike@mikedyelaw.com
http://www.mikedyelaw.com/language/japanese/
6. JILPA / VISAemon Group Year-end party
Time : 5:10pm –
Venue: "Salute Takeshiba", restaurant with a beautiful ocean view
Location: 3rd floor South Tower New Pia 1-16-1Kaigan, Minato-ku, Tokyo
(Tokyo, Minato-ku, 1-16-1 Newpia Takeshiba South Tower 3F)
5 minute walk from the seminar venue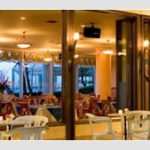 Website: http://www.salute-takeshiba.jp/restaurant/
A 5-minute walk from the Chamber of Commerce and Industry. We will guide you to the venue.
Admission Fee: 5,000円(payment in advance)